Gift Guide – The Best Robotic Toy Gifts for Multiple Ages
Posted by VALENTINA PAN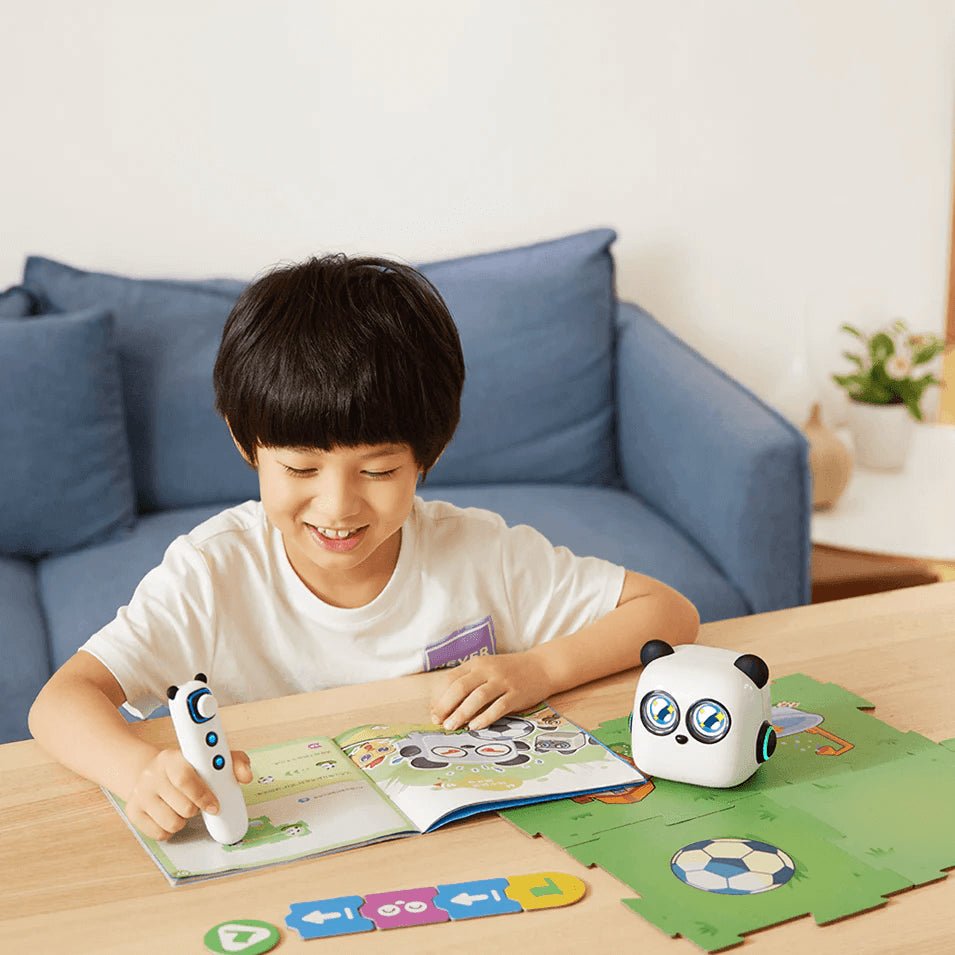 Are you looking for a gift for your kids that you want to end up at the back of a cluttered, dusty closet? Perhaps something they'll use just once or twice? Or maybe something that won't even make it out of the packaging?
No way, right?!
If you want to spark the imagination of your kids and help them hone the tech skills they'll need as adults, check out this list of the ideal STEM toys. Not only will these toys elicit wide eyes and squeals of joy upon opening, but they'll also be the ones they return to play with for weeks, months, and even years down the line.
Below are the helpful guidelines as you're doing your holiday shopping this year to help you decide what toys are right for your love at different ages.
4 to 6 Years: Remote Control Coding Robot Kit
There's a tremendous explosion in learning ability at this age, and it's a good time to introduce interactive educational toys that teach math and verbal skills. mTiny will be a perfect fit for it. Fun interactions motivate kids to progress mTiny has an adorable look, more than 10 pre-set emotions, and hundreds of sound effects. It guides and encourages children to observe, discover and think in games, and motivates them to progress in their own way.
6 to 8 Years: Coding Toy Robot
Your child is gradually developing their own interests now. Friends are becoming increasingly important, and your child will start asking for a particular toy (if they haven't already) because "everyone else has it." At this age, kids often become huge fans of computer games, but they also enjoy having friends over to play sports and board games and build things. Codey Rokey is a well-designed and ready-to-play robot toy. Kids can create, build and transform it with LEGO bricks into different trucks and cars. Check out what parents say:
8 to 12 Years: STEM Programmable Robotics Kit
Kids this age gradually acquire adult-like interests, abilities, and hobbies and may develop a particular passion. Many of them enjoy creating and studying things. "These years are all about doing things that give kids a sense of mastery and competence," says Szymanski. They are also increasingly able to work on longer projects, some of which might take days to complete.
Try mBot Neo: as a next-generation STEAM education robot for kids, it is designed to carry out interactive and innovative learning that is engaging, fun, and reflects real-world applications with cutting-edge technologies. Compared to mTiny and Codey Rocky, mBot is more challenging and can bring kids a stronger sense of accomplishment.
Age 12+: Smart Robotic Kit Device Specially Designed for Teens
Your child is a child because he is still a minor, but he faces a stage of great changes that will lead to coming of age; The changes range from the most obvious aspects (physical, social, intellectual, ..) to hormonal development and brain maturation. Unless you have indications that they may have a serious problem, you should not interfere; You are still a family but the contribution of adolescents changes compared to previous stages.
Get your kid a mBot Ultimate, and he or she would be immersed in it. This robot-building kit has more than 160 mechanical parts and electronic modules which can be used to build kids' own robots for different robotics projects. It also provides 26 cases and activities that help your teens to use, learn and create independently.
The Perfect Toy For Every Age: You
A baby staring at a mobile; a toddler stacking blocks; a pre-schooler painting with watercolors — all are activities that can be done independently.
But don't underestimate your role. After all, it's you who put up the mobile, turned it on, and encouraged your baby to follow. It's you who first showed your baby how to stack those blocks. And when you sit side-by-side with your kids and paint, color, or read a story, you give them the attention they need to build their self-esteem and feel loved and secure.
Toys are a tool to help kids develop, but it's parents who nurture that growth.
Collection 2019
Sale 70% Off
Title for image