Coding for Young Kids (Ages 5-8): 4 Tips That Make a Big Difference
Posted by VALENTINA PAN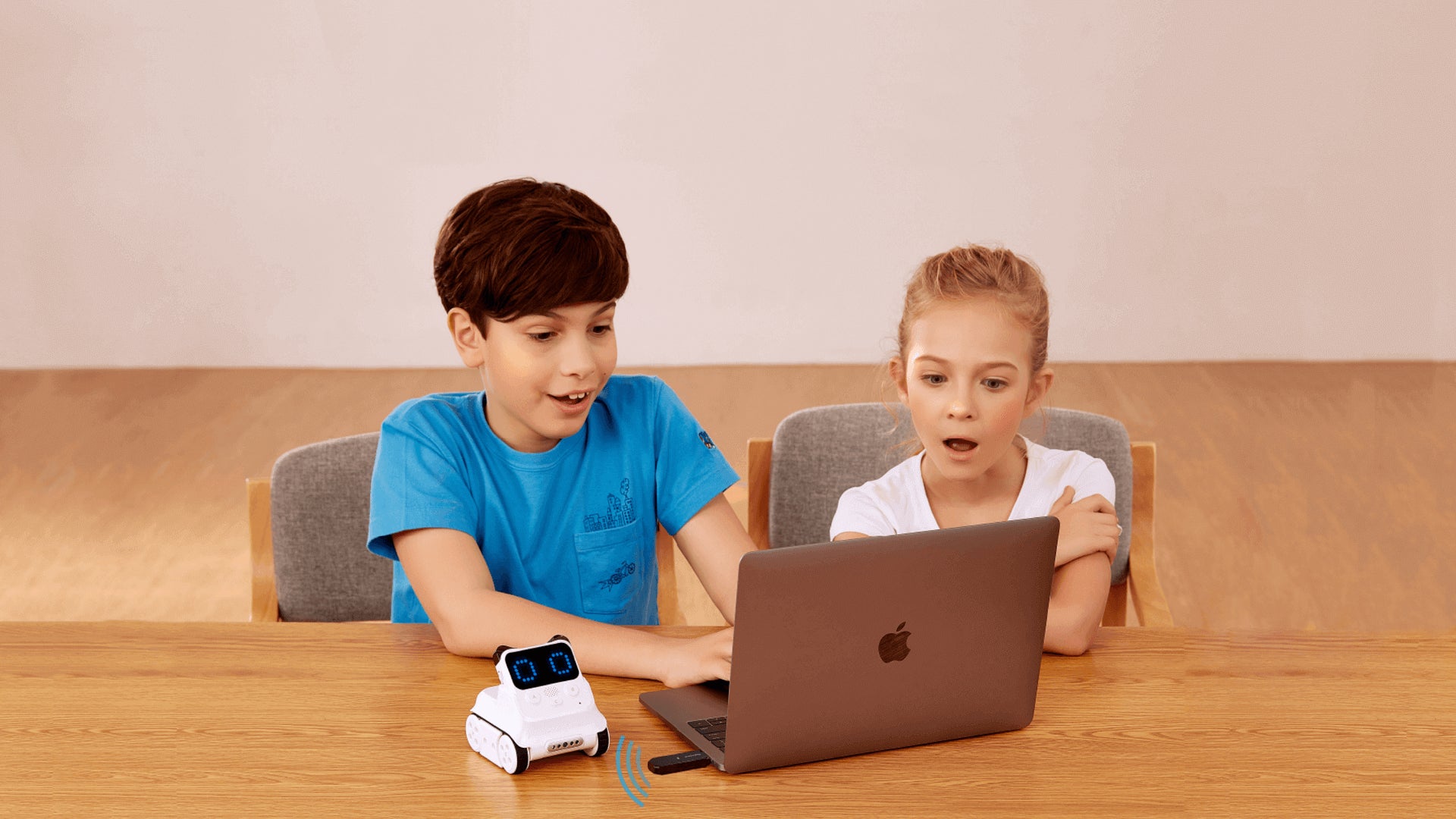 According to the U.S. Bureau of Labor, the median pay for software developers is $103,560 per year, with demand expected to increase by 24% per year from 2016 – 2026. Undoubtedly, programming is one of the most in-demand occupations nowadays, and it doesn't seem like the fad is dying down anytime soon. In fact, learning to code at a young age can help teach children to think critically and develop a passion for STEM.
Though there are a great number of benefits kids can get from learning to code using robots for kids, it's not easy introducing them to it at such young ages. Teachers and parents need to make sure that children are eased into the learning process and make it as fun and interactive as possible. Here, we will introduce four tips that can be helpful when teaching kids to program.
When it comes to introducing kids to programming, it is better to start with only baby steps. Putting a 6-year-old through a C++ class is obviously way too overwhelming and will destroy their interest in a snap. So, let kids participate in a coding activity and see their reactions first. For example, playing with a coding robot can be a good choice, and some types of robots combine learning programming with playing blocks.
One of the reasons we go to museums is that they help us visualize what we've read about so that we can develop a better understanding of the subject matter. The same applies to teaching kids to code. Witnessing what a line of code can do can ignite a spark of creativity in them and make them feel motivated. You can achieve all these using the Makeblock Neuron Artist Kit.
The Neuron Artist Kit comes complete with the Neuron app and mBlock programming software. The app supports a flow-based programming language, so children can just drag blocks, tap icons, and link nodes. Children can see the results of their code immediately and quickly refine that code if they need to. Since mBlock supports a block-based programming language, children can easily program Neuron to create stories, games, and animations that are engaging.
Are you looking for innovative ways to spend quality time with your kids? Try programming with your kids! According to Dr. Payne, the author of Teach Your Kids to Code, children under the age of 8 learn best with a bit of supervision. However, it doesn't mean you need to do everything. Instead, let them get their hands on the actual work and drive the process.
We can't emphasize enough how important it is to make learning code fun for kids. Children react and engage better when they feel entertained. This is what a coding robot like the Neuron Artist Kit does best.
Teaching kids to program can bring many perks, but only when parents and instructors use the right techniques. We hope these four tips can assist you in getting started!
Collection 2019
Sale 70% Off
Title for image