User Story
Unlock endless activities with mBot Mega!
Children had fun playing soccer with mBot Mega at Discovery Station, a hands-on museum in Maryland, United States! Thumbs up to mBot Mega's intuitive control and cool features.
Makeblock mBot Mega car
Quality Materials and very easy to build. I am now learning to program it. I am very happy with my purchase.
Unboxing Makeblock mmBot Mega
Unboxed mbot could not locate Bluetooth module. Emailed support got answer quickly.
Completed my unboxing video.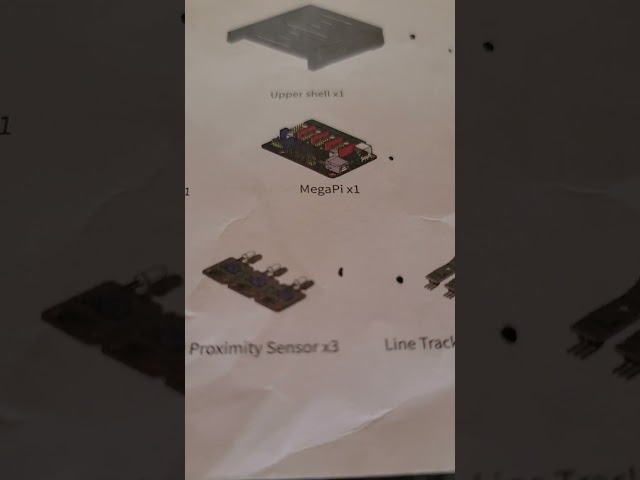 Impressively expansive and fun to build
Reviewed in the United States on July 26, 2021
This was a very fun robot kit to construct with very clear instructions.The great thing about it is it is wonderful for all levels from those who just want a very advanced remote controlled robot to those who want to visually create their own block commands to even those who want to really dig in and work with Python or C using true Raspberry Pi and/or Arduino C environments.The heart of the mBot Mega is the 2560 which is a very top of the line Arduino Controller. The mBot Mega has extensive connectivity for interfacing with numerous add ons and it even includes a direct Raspberry Pi interface if you want to take it to the next level (You can switch between firmwares on the Mega to either use the native Arduino controller/environment or interface and use a Raspberry).If you are interested in Robotics or even an intermediate/advanced Roboticist, the mBot Mega has so much flexibility and expand-ability, you will be delighted with what you find.I will be tinkering with this mBot Mega for quite some time both with Arduino C and interfacing my Raspberry Pi 4 to it.I added some pictures so you can see it compared side by side with Makebot's mBot Neo too for comparison.Excellent! 5/5
Toy is not only used for fun, but also for education.
A great educational toy has a lifelong impact on children's development.
Check out our mBot Mega, the perfect learning & educational toy gift for teens and adults.
#learningthroughplay #STEAM #STEM #STEMeducation #STEMforkids #Makeblock #athomelearning #kidsactivities #learning #innovation #creativity #play #playtolearn #indooractivities #familyfun #familyactivities #mbotmega
Screw reading a road map together, try building robots. Holy heckolla. Last pic is David trouble-shooting mine (dang reversed wire). These Mbot Mega robots are a huge step up from our "baby" set. Hoping to do a programming workshop with some of our foster kids.
Robots,YESSSSS!
Very nice, A++, thank you very much.
Makeblock mBot Mega: Smart Remote Control Robot Car for Kids to Learn through Play