The latest trend with Turkeys kids is coding robots
Posted by VALENTINA PAN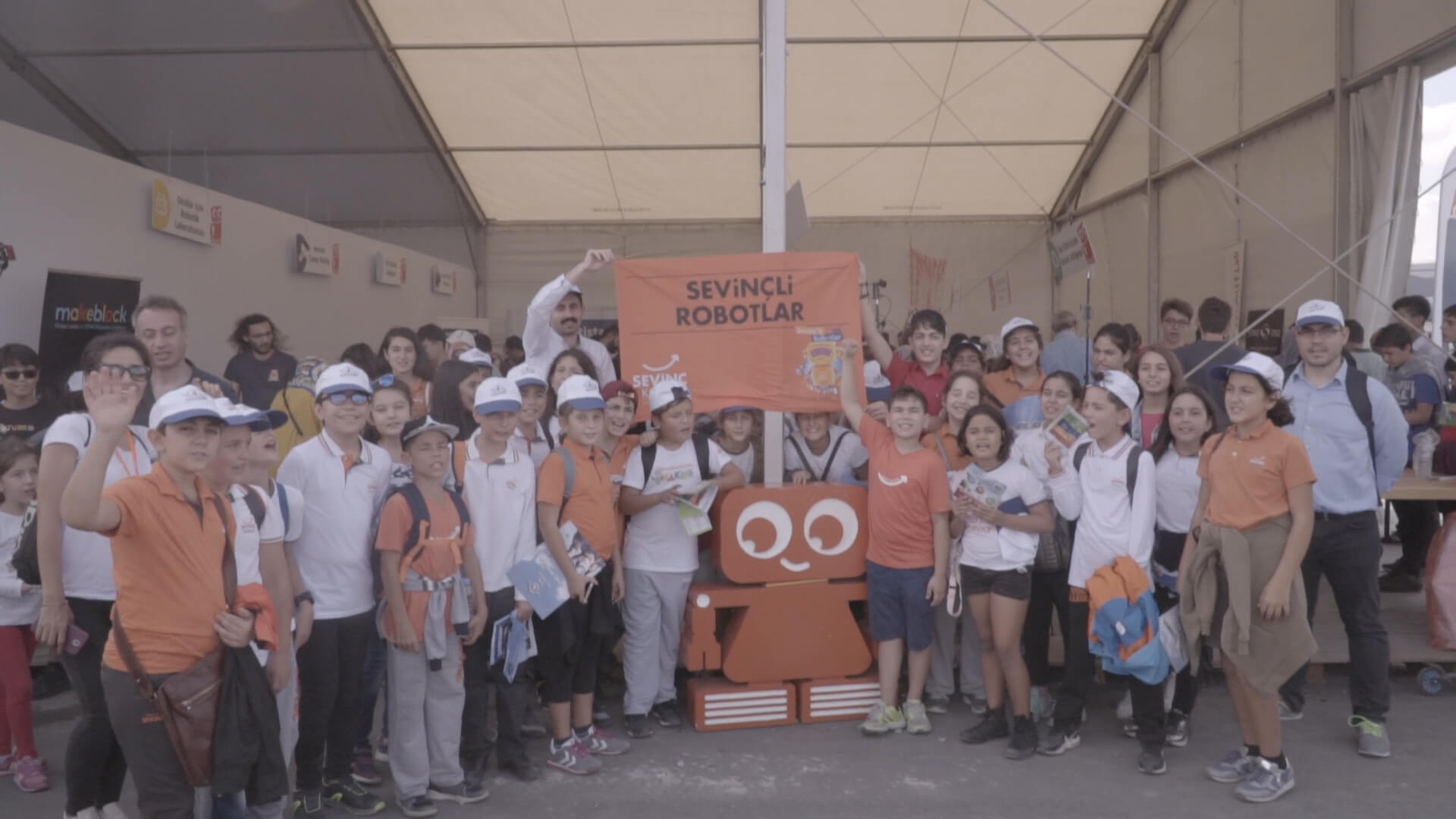 Coding robots | This is a guest post by Yusuf Gündoğdu, one of the co-founders of Robotistan, a company established to provide Turkish students, educators and makers with the best products available on the marker. We asked him to write about the growing trend in STEM robotics with the Turkish youth, and how Robotistan is part of it.
Robotistan.com was founded in 2010 by 5 university students and the oldest STEAM education, robotic and embeded platform market in Turkey which supplies materials for customers and provides workshops for personal development. Over 5000 pieces item are available on web site and customers are guided for the usage of these products in addition to technical support.
Interest in STEAM education is increasing rapidly every year in Turkey. Thanks to its productive and young population, Turkey has a very high potential for coding. Makeblock is the leader STEAM education solutions brand as it is in global. Makeblock is preferred because it provides easily accessible wide range of quality products which meets the needs of the market. In order to engage with students in Turkey and build on their already existing interest in STEM and coding, we have arranged or participated in a range of events.
FinalMaker Project
More than 50 branches of the Final College preferred mBot for their coding courses. Within the scope of this project, which we call FinalMaker, more than 500 mBot and add-on packages were delivered to these branches and more than 100 teachers were given a one-day workshop in Istanbul. We are very happy that this project will increase the interest in STEAM education in our country.
TEKNOFEST ISTANBUL
The TEKNOFEST ISTANBUL Aerospace and Technology Festival is organized by the Turkey Technology Team Foundation (T3) to showcase Turkey's rapid advance in technology and to promote technology advances as a national cause.
Teknofest, an Aerospace and Technology Festival inspired by Turkey's experience in aviation and space science, held between September 20th and 23rd at İstanbul New Airport and more than 600.000 visitor were hosted . The Turkey Technology Team Foundation (T3 Foundation) and the Municipality of Greater Istanbul convened all stakeholder organizations. The notable participants of the meeting included Istanbul Governor Vasip Şahin, Istanbul Mayor Mevlüt Uysal, Board of Trustees Chairman Selçuk Bayraktar, the Turkey Technology Team Foundation Chairman and Deputy Minister of Industry and Technology Mehmet Fatih Kacır, Trustee Haluk Bayraktar, and senior managers of stakeholder organizations.
Aeronautics, Space and Technology Festival, hosted the following events with the objective of a Turkey that produces:
Technology competitions with 2000 finalists in 14 categories, world drone cup tournament with 64 competitors from 26 countries, hacksitanbul cyber security competition with 2504 hackers, seminars where valuable speakers gave speeches, breathtaking jet aircraft, helicopter, and acrobatics shows, concerts, vertical wind tunnel, planetarium and parachute jumps, exhibition of aircrafts with legendary planes around the world, and simulations.
As Robotistan, we also took our place at Teknofest with more 10 different workshops. More than 40.000 kids got chance to experince with fascinating Makeblock robots.
Collection 2019
Sale 70% Off
Title for image