What Parents Say About Toy Robots
Posted by VALENTINA PAN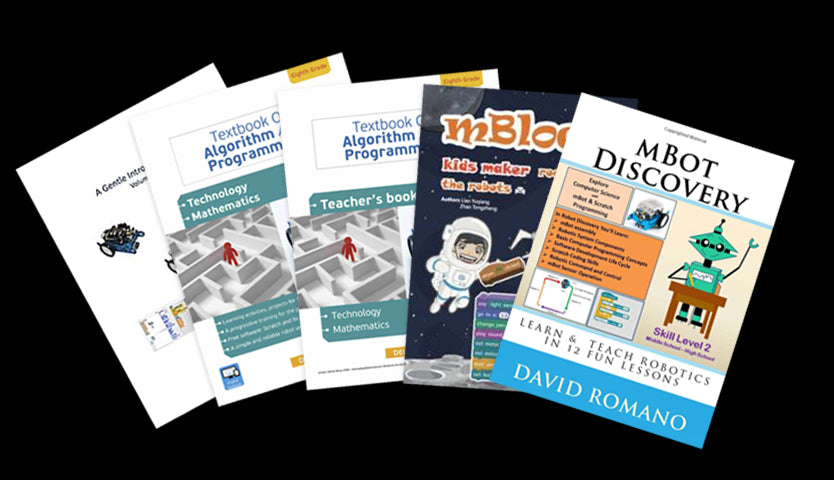 Parenting is probably the hardest, yet the happiest, job in the world that you can never quit. Our job is to help our children find what they love, and guide and nourish them to become the person they want to be. Having noticed that my son (7yrs) and daughter (8yrs) showed quite a lot of interest in science and math at school, I decided to get toy robots to each of them: mBot. Oh boy, did I make the right choice?
1. Easy Instructions to Follow
I was a bit worried at first. What if mBot was too complex for kids to play with? My worries vanished when I opened the boxes with my kids and read the instructions that came with the product. The instructions were clear and really easy to follow, including details that were very easy for kids to process. I didn't have to help them at all. Makeblock offers a digital manual, too, and other materials, such as case studies, to encourage kids to be more creative with mBot.
2. Appealing Performance
Another doubt of mine when I purchased the mBot was that it's a so-called "toy robot " What if it's more of a "robot" than a "toy"? Kids can get bored really easily. If they don't get to the fun part in the first few seconds, you've basically lost them.  However, mBot caught my kids' attention by the ultrasonic sensors, the eyes and the smiley face. They said it reminded them of WALL-E from their favorite Pixar movie.
3. Programming Robots
mBot can program with using Scratch. For children who already have some experience with it, the interface is very simple and straightforward. My daughter is working on her school project, a "school bus" she built using mBot and the programs built with Scratch. mBot has up to four expansion ports and can connect to more than 100 electronic modules, which gives mBot great flexibility to take on a wide range of shapes. We also used some add-on packs to make the school bus look more life-like.
4. Abundant Educational Resources
One of the best things about mBot is that it has a lot of learning materials supporting it. Once you buy it, you'll get two free e-books to help kids start. Makeblock has built itself into a STEAM education center for children and provides a great number of courses in seven languages. Kids can explore and create more with mBot by taking advantages of all the materials.
Conclusion
In summary, both my kids and I are very happy with mBot. We are impressed by how much work and thought that the Makeblock team has put into making it more than just a one-time purchase; it's now the beginning of a lifelong learning journey for my kids
Collection 2019
Sale 70% Off
Title for image