How Kids Can Start STEAM Education
Posted by VALENTINA PAN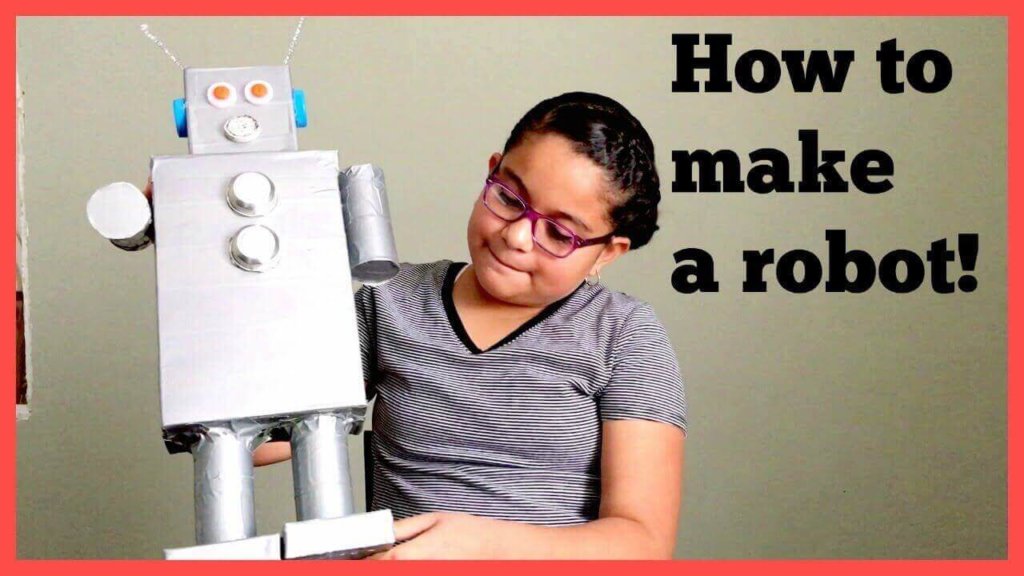 What is STEAM Education?
We've talked about STEAM education a lot at Makeblock, and that's because we know how important STEAM for kids is. It stands for Science, Technology, Engineering, Art, and Math, but it's not just about teaching content in these five fields. It's about the real-world skills kids learn when they're engaged in hands-on activities that are relevant to their lives. Skills like problem-solving, innovation, and collaboration prepare them to be successful. If you want more information about the history of STEAM and why it's important, read this Makeblock blog. Keep reading here for lots of great information about choosing STEAM programs and starting STEAM learning at home.
The Benefits of STEAM Education
1. Offers meaningful teamwork opportunities
Not every kid is the same; they have different strengths and interests. One of the benefits of STEAM education is that it encourages teamwork and collaboration. Kids can learn from each other and put their knowledge together to solve problems more successfully. They also learn to listen to others and reach common ground through communication.
2. Enhances critical thinking
When kids are engaged in STEAM activities, they learn about technology and engineering while applying the knowledge to real-world situations. This engages them in higher level critical thinking. They also see how STEAM relates to other subjects like history or biology, which requires that they make connections and use different parts of their brains.
3. Encourages problem-solving in unique ways
STEAM projects rarely have a one-size-fits-all answer or an easy step-by-step process to follow. This means that kids get to problem-solve in unique and realistic ways, where they're often exposed to trial and error, taking risks, and innovative thinking. They often have to experiment with a variety of problem-solving methods, too.
4. Increases value in the arts
Lots of different art disciplines can be incorporated into STEAM education, so kids become exposed to all the variations of art and design. Plus, the combination of artistic mediums with projects that can feel technical and complicated helps them feel more engaged and comfortable. They can incorporate the type of art they enjoy into STEAM learning that may feel more unfamiliar, and they gain new skills more easily.
How Kids Can Start STEAM Education 
How to Choose a Great STEAM Program
If you're as excited about STEAM teaching and learning as we are, then you're probably ready to search for a great program for your kids. Here are the characteristics you should look for:
1. Quality support for teachers
A great STEAM program requires a lot of focus, dedication, and time from teachers. This is because STEAM learning isn't about just using computers to complete a math worksheet. Kids should be really engaged in an activity that uses their higher level thinking, incorporates the arts into technical content, and builds skills like problem-solving, creativity, and collaboration. A project like this takes a lot of thought and knowledge.
It's not enough for a STEAM program to list their goals for STEAM teaching. They should be able to show that they're providing support to the ones doing the teaching, too. Look for programs that give time to the teachers to explore and collaborate regularly.
2. A space for making
You may have heard the term makerspace, which is a movement toward giving kids a place to create, develop, and innovate. It probably doesn't look much like a typical school space with lots of rules and step-by-step instructions for its use. It may even look like a spot that's just full of random tools, technology, and items. You want a STEAM program to have a space like this, where kids can be curious, creative, and feel ownership over what they create.
3. Real world problem-solving
It's true that in math class, kids solve a lot of problems. But in STEAM education, problem-solving is more about identifying and determining solutions to real-world problems. They provide the opportunity for students to go through a problem-solving process where they do research, hypothesize, design, test, evaluate, and fix.
Real world problems might ask students to try to resolve issues related to the environment, tool design, or food insecurity, or even tackle an issue their school is facing like designing better storage solutions. A good program that incorporates STEAM for kids will provide these types of opportunities that prepare students for their futures.
4. Respecting student feedback
The goal of STEAM is to engage students and help them learn meaningful skills. One of the best ways to determine if a STEAM program is working is to collect feedback from students, like through anonymous surveys or polls. But it isn't just enough to obtain student opinion; quality STEAM teaching should take what kids say into account when designing future lessons and projects. It also helps teachers know whether or not their program is accessible and engaging for students from all backgrounds and learning differences.
How to Start STEAM Education at Home
STEAM for kids isn't just something that happens at a school or program. It can easily take place in the home, too. Here are a few ways to get started:
1. Make a robot at home
Having kids create a robot at home is a great, engaging STEAM activity to bring creativity and critical thinking into your home. The best part? Making a robot isn't always a complex undertaking. Check out this Makeblock blog for three simple DIY robots you can make with your kids: the "Bristlebot," a rolling robot, and a rowing-boat robot.
2. Simple STEAM projects
Here's another Makeblock blog that walks you through the resources you need to complete three simple STEAM activities that incorporate art disciplines with science, technology, engineering, or math. Your kids can experiment and make multiple variations of an interactive paper toy, dancing motor, and square bubbles.
3. STEAM robotics kits
Makeblock has great robotics kits that kids can use at home to learn about technology and coding while they develop lifelong skills. Here are a few:
i. mTiny:

 

mTiny

 

is a robot that's great for early childhood STEAM education. It introduces logical thinking and problem-solving using cards and map blocks that are perfect for engaging younger, preschool-aged kids. The activities they can complete with mTiny incorporate math, English, music and other subjects, and of course, it's fun!
ii. mBot: Makeblock's

 

mBot

 

is a great robot for beginners. It helps kids learn how to build their own robot using simple tools and directions. Kids also learn the basics of block-based coding that let them operate mBot in multiple modes, like obstacle avoidance, line-follow, and manual control. As kids get more familiar with robotic machinery and programming, available add-on kits can continue to challenge them.
iii. Codey Rocky:

 

Codey Rocky

 

allows kids to engage with more advanced software and coding applications. They can even practice with Codey Rocky as an example of Artificial Intelligence (AI) and an interconnected device in the Internet of Things (IoT). Kids learn through games and tutorials as they challenge their STEAM skills.
Online resources
The internet is full of coding apps and games that engage kids in STEAM education from the comfort of their homes. It might be difficult to figure out which online resources you can trust to build your kid's skills, but Makeblock makes that easy. 
When it comes to STEAM for kids, whether in a formal program or just at home, Makeblock has you covered. Visit our website to learn even more about providing kids with fun ways to build skills for their futures.
Collection 2019
Sale 70% Off
Title for image