The Ultimate Guide to The Best Kids Coding Robots
Posted by VALENTINA PAN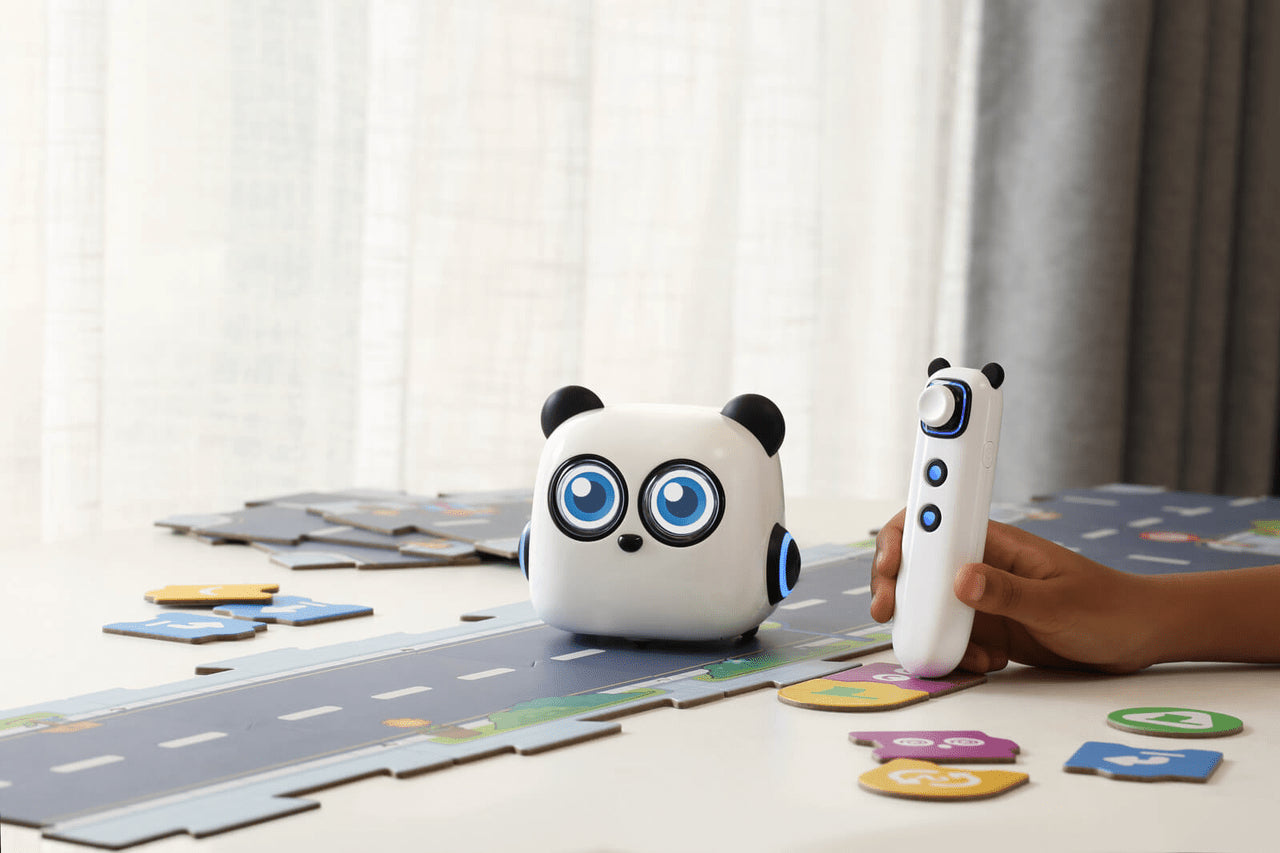 While learning is not limited only to four corners of a classroom, integrating building toys and STEM toys in children's playtime portrays an important role in developing skills such as creativity, problem-solving, and communication. In the modern-day, robots have been widely used in many applications to automate systems, improve the efficiency of processes, and educate as well. Industrial robots perform simple and repetitive tasks to assist humans, including fixing car assemblies with the help of robotic arms, transportation of goods using linear slides, and pipe inspections through remote-controlled mobile robots, to name a few. On the other hand, educational robots are broadly used in the classroom and after-school activities. Incorporating educational robots as part of childhood education prepares children for their future careers as it builds the creator inside them.
Makeblock, a global leading STEAM solutions provider, aims to help people turn ideas into reality and take education to the next level. We offer DIY robots for kids of various ages. We also produce robotics kits for beginners and scratch robots for fun learning. Besides those, we also have coding robots for kids, which are described below.
mTiny Robot Kit
mTiny Robot Kit comes with mTiny robot, coding cards, theme maps, character masks, and a storybook. It is best for preschool-aged children and up. It allows children to play coding games screen-free with the use of a tap pen controller and coding cards to give instructions to mTiny. mTiny then moves and responds to the interactive map. The screen-free operation spares children's eyes from the harmful effects of blue light emissions to which children are highly susceptible.
mTiny is designed based on multiple intelligences. Through interactive games, children's creative thinking skills are developed. Also, with multiplayer mode, children can play with their friends and parents, which enhances their social skills.
Codey Rocky AI Robot
Codey Rockey AI Robot is suitable for children aged six and up. This AI robot lets children learn both block-based and Python programming that is supported by mBlock 5 software while playing. In one click, children may switch from block-based programming to Python for advanced programming concepts. It also includes games and applications with AI functionalities such as image and voice recognition and deep learning that will give them knowledge of how AI works.
With more than ten comprehensive electronic modules that will give children professional guidance in the course of learning programming, children's logical thinking skills are surely honed while developing a strong sense of self. Also, Codey Rockey boosts children's creativity and imagination, thus inspiring them to turn imagination into reality.
NextMaker Box
NextMaker Box includes a variety of materials, programmable electronics, project-based learning activities, and an intuitive learning system that would greatly improve children's competence, creativity, and problem-solving skills. It comes with an online learning system that is child-friendly, interactive, and provides step-by-step procedures so that even children without coding experience could follow.
Some samples of the box are a smart storytelling box, a game-pad-controlled robot, and a fingertip piano. Children have the freedom to create things other than what is instructed in one box by combining materials from other boxes. NextMaker Box is perfect for all children as it stimulates their minds to solve problems and create things using modern technology, which equips them for their future endeavors, be it programming or not. Childhood education is critical to a child's growth because it is in the childhood stage when fundamental skills are being developed. As technology advances, the approach to childhood education should also progress to give children a competitive edge in the ever-growing world of technology.
To know more about our STEAM toys and services, contact us.
This article is written by John Hamlin, a guest writer at Makeblock. Makeblock owns the full publication right.
Collection 2019
Sale 70% Off
Title for image