Best STEM Toys and Coding Robot Kits for Kids of All Ages in 2021
Posted by MAKEBLOCK ECOMMERCE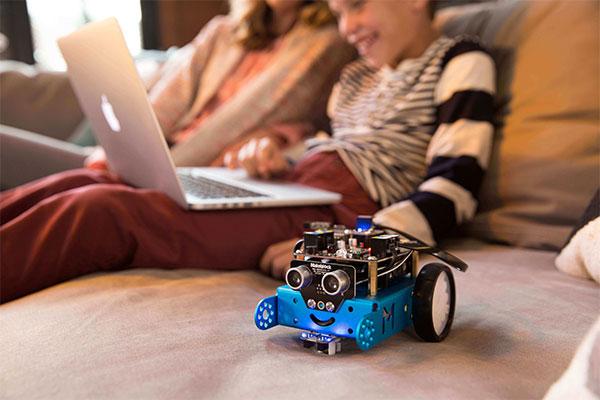 As a parent of 21st century, buying kids toys are no more like do-it-with-eyes-shut stuff. Obviously, we don't want our kids to be lag behind, yet we also refuse to push so hard when they're still young and should have a happy childhood.
And now the question is -What are the best toys to teach children STEM (Science, Technology, Engineering and Mathematics) skills and coding in a fun way and get them ready for the coming challenges of future society? 
Whether you're looking for toys for a kindergarten boy or middle-school girl, or even adult maker, here we have wrapped up the best STEM toy lists covering a variety of age groups and price points, check it now!
What's in your mind talking about coding? Complicated, hard to learn and boring?
Actually, coding and programming is just another form of language using, a sequence of events, you just arrange them in a logical way and they will take effect accordingly. And mTiny is definitely a great choice to get started. This doesn't even require reading skills. With a range of coding games, kids can learn cross-curricular content. And you can choose to role-play with them since mTiny has changeable looks with 10+ facial expressions and 300+ sound effects.
Cool Boy -Codey Rocky Coding Toy Car for kids aged 6+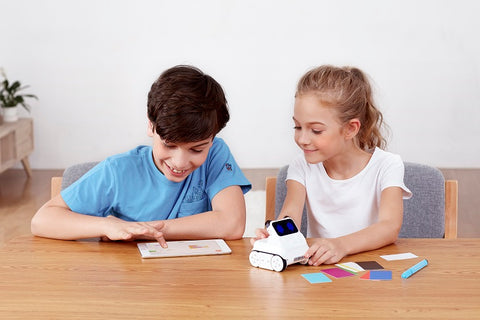 Codey is the head, you can code with it while Rocky is the body and you can move with it, so not hard to guess, Codey Rocky is their combination - hardware &software, together it empowers children to learn about programming through play. Here I would also like to introduce mBlock, a software which supports both blocked-based and Python programming. With Codey and mBlock, kids can explore the world or coding and logical thinking.
Super Coding Robot for Python, Data Science, Scratch, IoT, AI

 -

mBot Neo For Kids Aged 8+
I know I put too many key words in the title, but that's totally the fact and how powerful this robot truly is. Powered by CyberPi, this innovative and easy-to-build robot will inspire kids to learn, grow, and play in limitless ways.
Featuring an onboard microphone and high-quality speaker, CyberPi works with mBlock's(a software which supports both blocked-based and Python programming) cognitive services to make speech recognition and text reading much easier, the voice control function is always popular especially for kids.
Thanks to its premium quality encoder motors, mBot Neo can move precisely as kids code on mBlock. With the built-in Wi-Fi module of Cyberpi and mBlock's cloud broadcast function, mBot Neos can connect with each other or the Internet.
Advanced Robot and Electronics Kit for Arduino C - mBot Mega for kids aged 12+
You may notice that this robot is in rare black color and looks more geek style, and you're right, this can also be your own choice instead of kids only.
The main control board is MegaPi and Arduino IDE can match it perfectly.
Equipped with 4WD mecanum wheels and Makeblock app, you can control it easily to move in any direction. Based on Mega AT2560, it has a strong motor-driving ability that can connect to up to 10 servos, 8 DC motors, or 4 stepper motors at the same time. No worries, even if you are not experienced in robotics, this goes with 3 preset modes for an easy start after assembly. I'll say it is a perfect learning & educational toy gift for kids and adults as well.
Collection 2019
Sale 70% Off
Title for image