How Blue Light SciTech Club Adopted Makeblock Neuron Creative Lab Kit for STEAM Education
Posted by VALENTINA PAN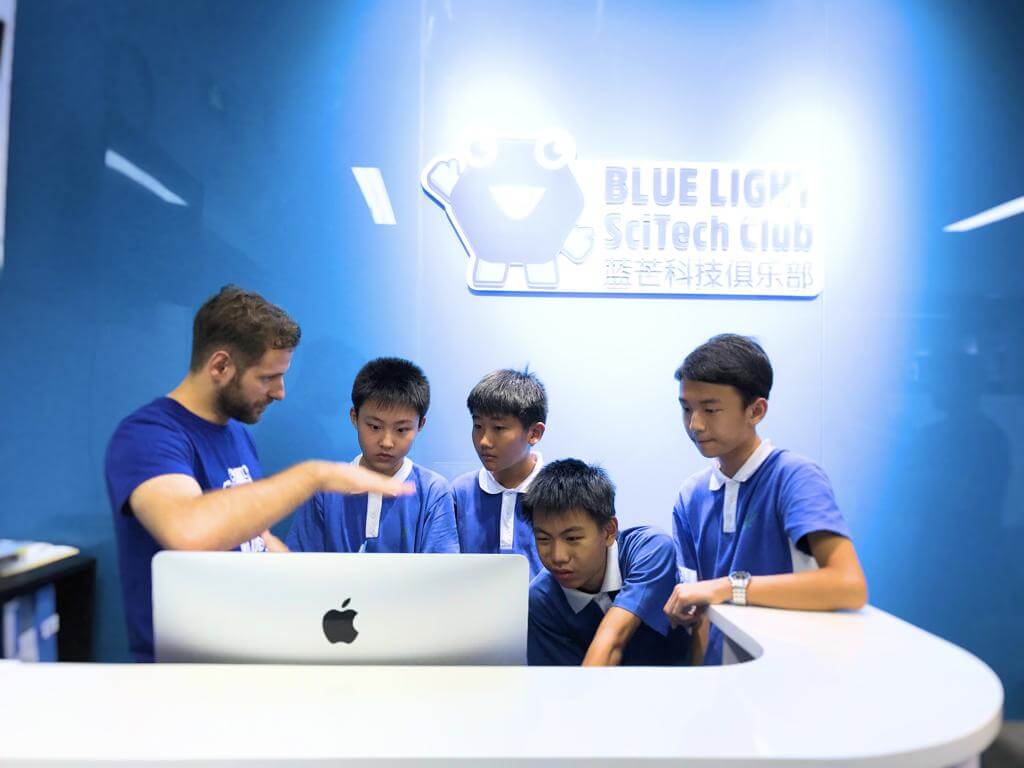 The Blue Light SciTech Club was established in August 2014 in Shenzhen, China, with the goal of providing education and appropriate environment for children to develop skills in fields of science and technology (science, computer science, engineering and robotics).
The Club's courses are designed as series of exciting and innovative after-school sessions, workshops and holiday camps. The founders' aim is for young people to not only to be consumers of the technology, but also designers and makers who will use the technology to deliver meaningful projects.
Blue Light has been using Makeblock solutions for their classroom activities since the beginning, and they recently started using the newly released Makeblock Neuron Creative Lab Kit. We stopped by the club to talk to Sina Glamocic, the Club's Director, and Milan, Head Teacher, about how the Creative Lab Kit fits into their courses.
Hi Sina and Milan, and thank you for having us at your Club. To start off, can you tell us why you think STEAM education so important for students in 21st century?
STEAM education provides students an opportunity to learn how world around them works in active, dynamic and interdisciplinary way. By being exposed to STEAM educational approach students are encouraged to think, explore, innovate, solve problems, collaborate, to make mistakes and ultimately to challenge themselves.
How do Makeblock products help you in your work as an educator?
We've been using Makeblock products for more then 3 years and since early days of using these products we recognized lot of benefits that they provide. In first place, Makeblock products allowing students to quickly understand advanced concepts in fields of mechanics, engineering and computer science.
After going thought several basic construction and programming lessons, students start to feel free to explore, innovate and build projects based on their ideas and thoughts.
Tell us how you have used Makeblock Neuron Creative Lab Kit in your classes – what projects have your students worked on and what have they learnt?
We meet with Neuron components few months ago and our team felt in love with it mostly because we have found it very friendly for younger students. Since for younger students it is very important to encourage them to express themselves though creativity and art in general, we learnt that Neuron components are very suitable for this purpose.
With involving basic programming, math, engineering and science concepts we have accomplished amazing results with them. Actually we always have a problem to finish classes, since these young innovators always have one more final idea on how to improve their projects.
Some of projects that students have made are: different kind of vehicles, home controlled devices, farm feeding systems, plant watering systems and other fun projects that includes thinking through all of STEAM fields.
Collection 2019
Sale 70% Off
Title for image