Five Reasons to Get Your Kids to Play with Coding Robots
Posted by VALENTINA PAN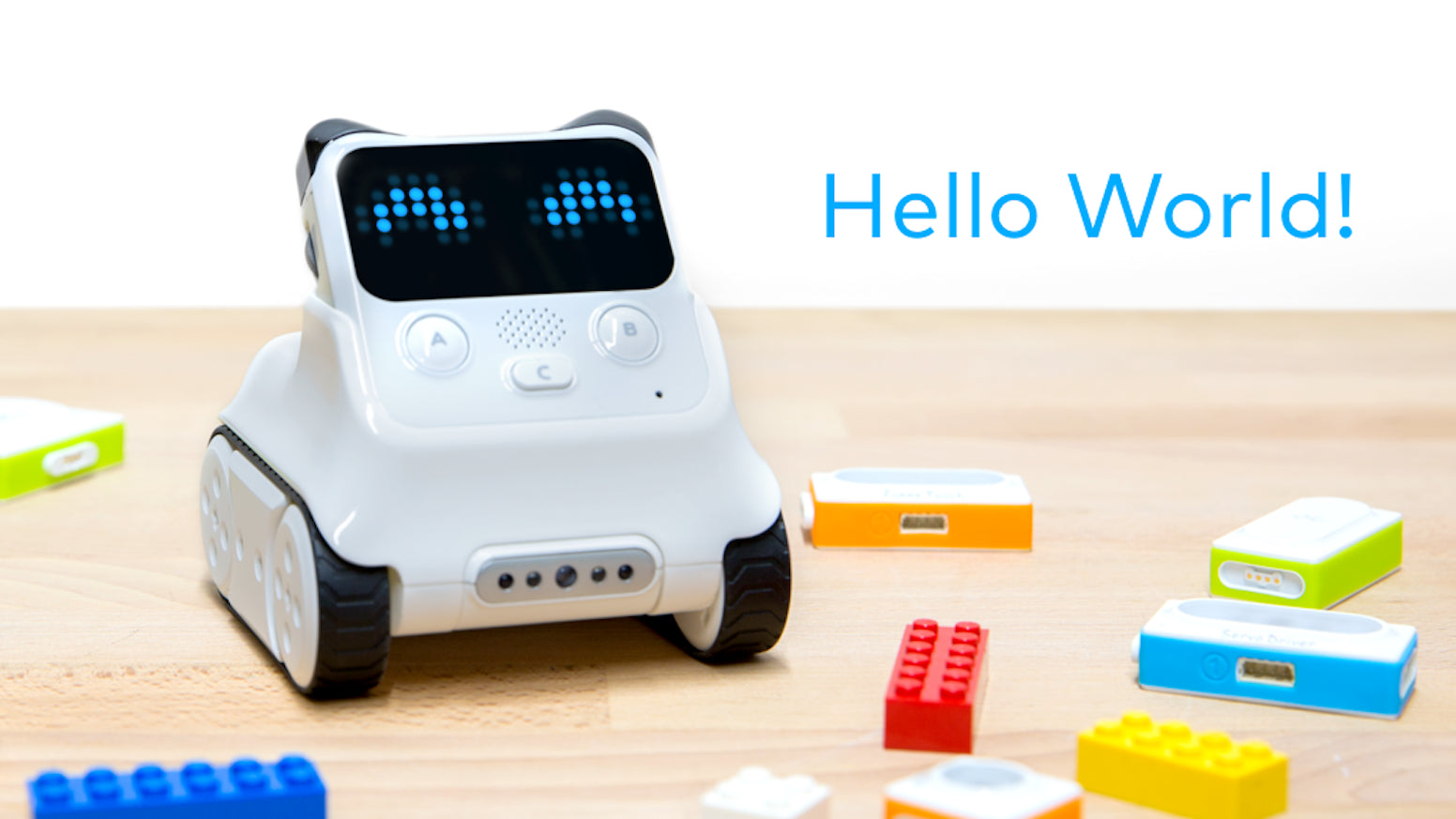 Have you ever worried that your kids spend too much time on various screens, from smartphones to televisions? Not are only you worried…researchers also connected delayed cognitive development in kids with extended exposure to electronic media. Although parents have realized that it's not always a good thing to surround their children with these screens, they are too busy to control their kids from such media. Yet, coding robots could be a great alternative to keep your children busy. Here are five reasons why you should start doing it now.
1. Make Digital Learning Tangible
The conventional way of learning, which involves only screens, keyboards, and books, makes kids get bored very fast. Research shows that children learn better if what they are learning can be physically felt and touched, and the results are even better if they made a thing themselves. By playing with coding robots, children get to turn a digital command into physical tiles they can manipulate. When they can see and put their hands on the results they worked hard for, it's more rewarding and motivating.
2. Teach Kids A Design Thinking Methodology
According to the Stanford Design School, design thinking is a creative problem-solving method that can be summarized as Discovery, Interpretation, Ideation, Experimentation, and Evolution. It doesn't lead to perfection. Instead, it guides people to find more opportunities and keep searching for better solutions along the way.
Coding Robots allow kids to code, apply that code to robots, and understand how those two things interact with each other. By playing with coding robots, kids can practice the design-thinking method and gradually internalize it into their thinking patterns.
3. Promote Inclusivity
Robotics can be a great way for kids to hone their talents and skills. Studies have revealed that children with autism interact with robots more easily and respond so much better to them because of the consistent and calm nature of robots.
Coding is not just for boys anymore, either. If your daughters are into the STEM field, a coding robot is a very useful tool to help them start their journey and lay a foundation for their future learning. Here is a blog where you can read more about how to introduce your daughter to coding: How to Introduce Your Daughter to coding.
4. Turn Frustration into Motivation
It is certainly not an easy task to build and program a robot. Kids can get frustrated when they face the problems. However, coding robots can teach them to code in a fun and playful way. It can encourage them to work and think harder in order to solve problems and stay positive even in difficult situations, and eventually turn their frustration into motivation.
5. A Future Career in the STEM Field
As the demand for STEM talents are increasing, competition in the job market is growing significantly stronger. Coding robots help kids discover their interests in the STEM field and help them get ready for their future career path.
Codey Rocky: How It Stands Out As a Coding Robot
Among all the coding robots on the market, Codey Rocky stands out because of the variety of building blocks and advanced programming languages available and because it provides such great access to AI learning. Codey Rocky combines hardware with software, allowing children to learn about programming while they play and create. Using mBlock, a software program that supports both block-based and Python programming, Codey Rocky leads children into the world of avant-garde technologies with its in-built AI and IoT functionalities, giving those kids a competitive edge in the AI era.
We can't emphasize enough how beneficial it could be for kids to start interacting with STEM subjects and activities. So why not begin with coding robots?
Collection 2019
Sale 70% Off
Title for image