Makeblock Witnesses the Rise of Japan's Programming Education Though Visits to Schools and Ministries
Posted by VALENTINA PAN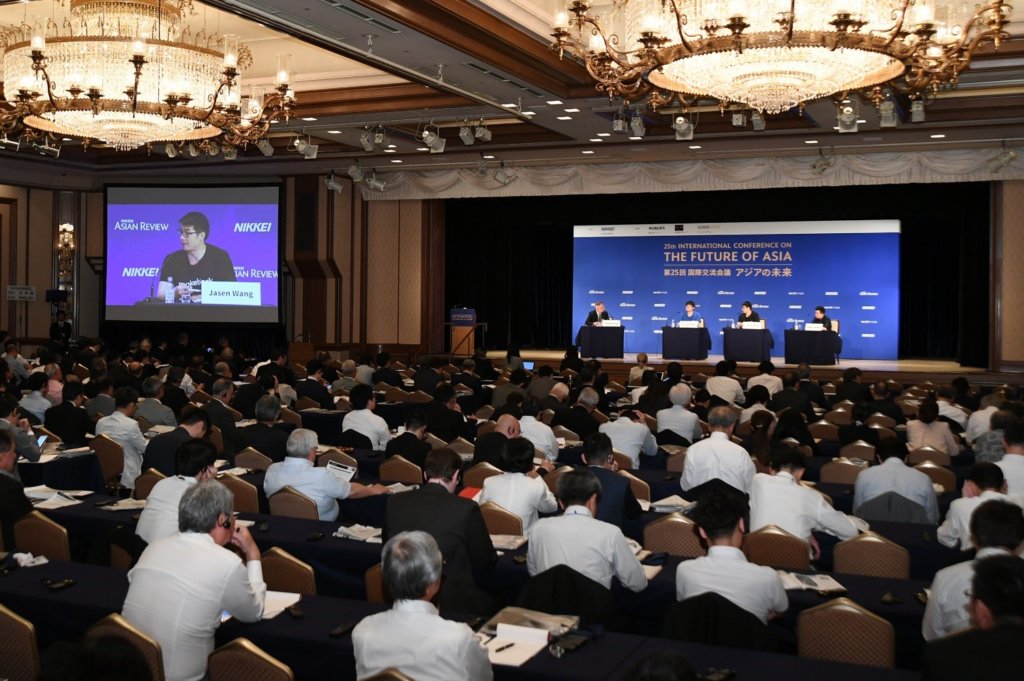 The final week of May, Makeblock founder and CEO, Jasen Wang visited Japan two years after the Makeblock Airblock announcement in July 2017.
This time, Jasen was invited to speak at The Future of Asia, one of the most important global conference in Asia organized by Nikkei, where political, economic and academic leaders offer opinions on regional issues and the role of Asia in the world.
During the stay, he also made several key visits to observe the current situation of programming and STEAM education in Japan before programming education becomes compulsory in fiscal year 2020.
Jasen first visited Minami Ichioka Elementary School in Osaka, where teachers recently started using Codey Rocky in their programming classes. He observed the progress of the joint project in which Makeblock cooperated with Osaka Chamber of Commerce & Industry to provide 200 Codey Rocky kits to Osaka City in July last year.
After hosting 3 training sessions for primary school teachers this past January, Osaka City Board of Education started lending 16 Codey Rocky kits each to 10 schools each quarter. Minami Ichioka Elementary School is one of the schools selected to use them in the first quarter of the fiscal year 2019.
Codey Rocky and tablets used in a class for Grade 6
Students first started writing estimated direction, time, and speed on paper, then programmed commands on mBlock 5, and later tried and error on the actual course
Mr. Yamaguchi from Osaka City Board of Education said that he feels that awareness of programming education is rising gradually among elementary schools, because they have received more than triple the amount of applications than can be provided by the capacity of this project.
Mr. Ogata, President of Minami Ichioka Elementary School, mentioned that it is not easy for one teacher to manage a programming education class with 30-40 students. Although there is a shortage of teachers with limited time to master and prepare class content, the programming class is going to be compulsory in the new curriculum guidelines from fiscal year 2020.
On the second day of his trip, Jasen visited the Ministry of Economy, Trade and Industry (METI) and the Ministry of Education, Culture, Sports, Science and Technology (MEXT). After introducing Makeblock he discussed products and solutions for STEAM education. Both ministries expressed their interest in learning more about the current situation of programming and STEAM education in China and overseas.
Mr. Asano, Director of Service Affairs Policy Division and Education Industry Office, was especially interested in MakeX, Makeblock's international robot contest. Asano noted that Makeblock offers students from different countries the opportunity to interact and learn from each other, and more importantly a way to get excited about programming itself through competing and cooperating together to achieve tasks.
Makeblock has officially supported the "Learning Consortium for the Future", an initiative undertaken by METI, MEXT, and MIC (the Ministry of Internal Affairs and Communications), by endorsing and promoting the concept of programming education nationwide, as with Makeblock Japan, a subsidiary of Makeblock Ltd.
To summarize his trip, Jasen said that he had seen so much potential in the new course for Japan's programming education. He also stated that as a global leader in STEAM education solutions, Makeblock is going to support more projects related to Japan's programming education in the future. By providing not only hardware and software products, but also opportunities and services such as robot contests and a STEM community, Makeblock can encourage students to get excited about creating new things through programming.
Collection 2019
Sale 70% Off
Title for image